God Willing, and the Creek Don't Rise! July 11, 2013


After hearing of the bomb explosions in BuddhaGaya, a number of people have expressed concern about the upcoming intensive course. We would like to assure everyone that it will proceed according to schedule, if, as they say back home, "God willing, and the creek don't rise!"


We hadn't expected to do a report, but, since we want this assurance to go out to everyone interested in the intensive, we might as well add some recent news.


We are keeping well, but there has been considerable sickness around us. Our housekeeper, Lily, has a 7-year-old grandson, Shehan. In May, he had meningitis and was three weeks in the children's ward in Peradeniya Teaching Hospital. He was so sick! Lily and her daughter, Surangi, took turns staying there (only female family members are allowed to stay over). His doctor managed to get him the necessary drugs without extra cost, and his whole course of treatment in the hospital was essentially free. Amazing! We sent chocolates for the nursing staff, and Shehan shared all the juice and biscuits we sent (He had no appetite.) with other children. He was discharged, fit, but weak, and recuperated at home for another week. There was a lot of trauma involved (Four children died in the ward while he was there.), so the family had a puja for him, to ease his mind.


While Shehan was in the hospital, his cousin also had a close call. He was coming down a ladder after putting up a Vesak lantern and stepped on the tail of a viper at the ladder's foot! Neighbors caught the snake in a sack, so the emergency staff could know what anti-venom to use, but it was a long half-hour three-wheeler ride to Peradeniya Hospital. He was put on oxygen and given all supportive treatment in the meantime and, after three days, recovered fully. So much drama!

Shehan loves to draw. This puppy is a fingerpainting in his sketchbook.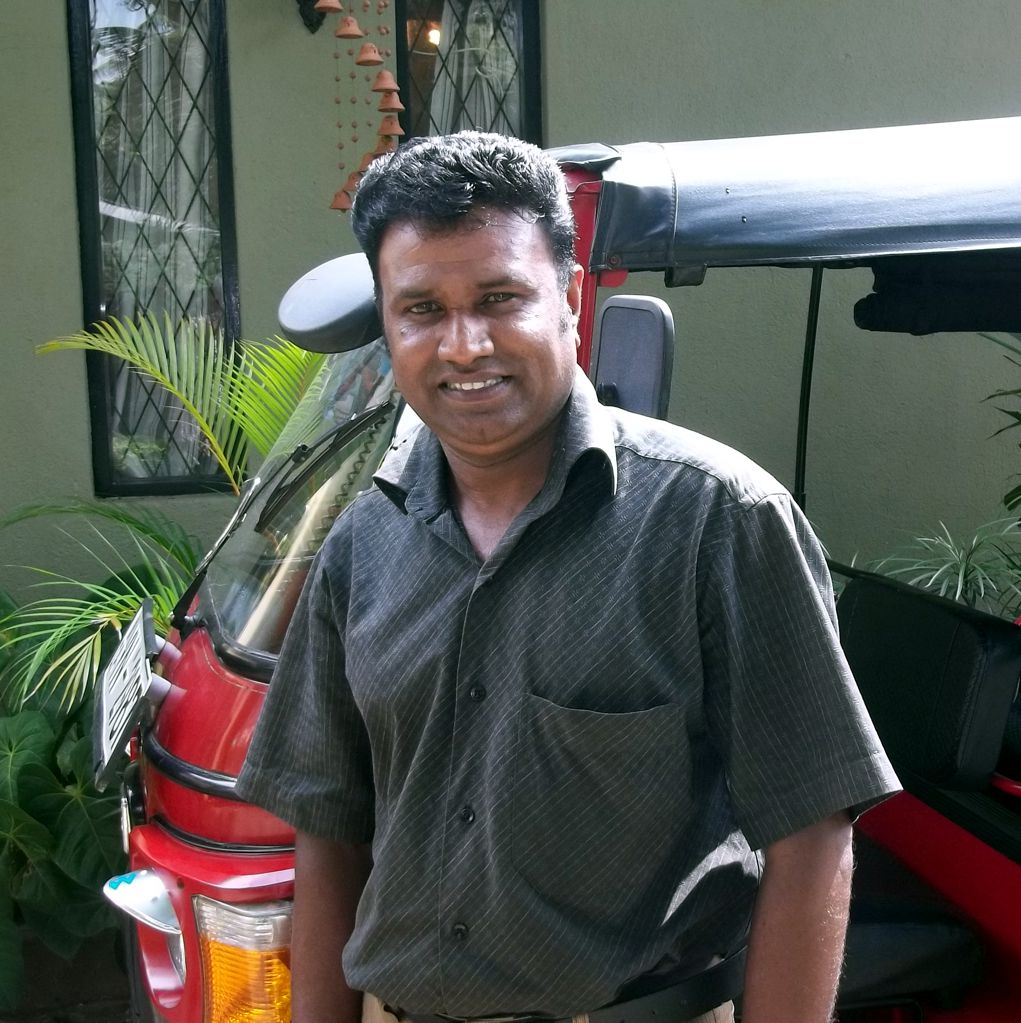 While all this was going on, our three-wheeler driver, Ashoka, got extremely sick, too. He had fever, chills, and a wracking cough. He went to the doctor right away, got antibiotics prescribed, and stayed in bed. He was too weak to move for three days and rested for another three. Blood tests showed West Nile fever. The doctor informed him that, in the last few days, there were 5 deaths in Colombo from this fever and declared him very lucky.


In most of South Asia the weather has been very wet. We've had intermittent rain almost every day for weeks. For an entire rice-growing season there was severe drought, and now there's too much rain almost everywhere.


Preparations are almost complete for the one-month intensive course in BuddhaGaya, scheduled to begin on July 23. We've printed up enough sets of colored pictures and outsized "Merit Nature News" for class use (See Merit below), folded and boxed enough Buddhist Knowledge Quest games for the duration, and collected a stack of DVDs for evening viewing. From Colombo to Bangalore, we fly Sri Lankan, where we are allowed 70 kgs of luggage, but from Bangalore to Kolkata, we fly Jet, with only 40 kgs. Thus, we will be sending a suitcase full of teaching materials to Bodhisukha to await our arrival. Let's hope there is no SNAFU in domestic shipping


We've been invited to Singapore for some book promotions and book signings. That will be in November, but we had to send the books ahead, and it takes two months by post, so Ken was busy double bubble wrapping boxed sets of Jataka Tales and A Pilgrim's Companion and putting the books in cartons lined with more bubble wrap. We buy the wrap by 100-meter rolls! It was huge job, but good exercise.


We've had a series of visitors, SERVAS and other, enriching our lives recently.
Marita and Thorsten from Bremen, July

Melissa from New York, February

Jim from Berkeley, March

Sally and Bob from Berkeley, April

We continue teaching three stimulating classes of monks (and nuns) each week. In a school, it is natural for the sutudents to advance (graduate) and to be replaced each year by new students. In private teaching, there is not the regular turnover, but it happens. Recently, we have lost three students who had been with us for several years. Ven. Renxu, from China, completed his degree and will be teaching in Singapore. Ven. Dukil, from Korea, will be studying the the University of Virginia. Ven. Manita, who was one of the first Burmese students to study with us here, will be returning to organize Dhamma schools in Burma.


Most of our time is spent at our computers, but every evening we meditate with Charles, and we swim at the Queens whenever possible, even in the rain.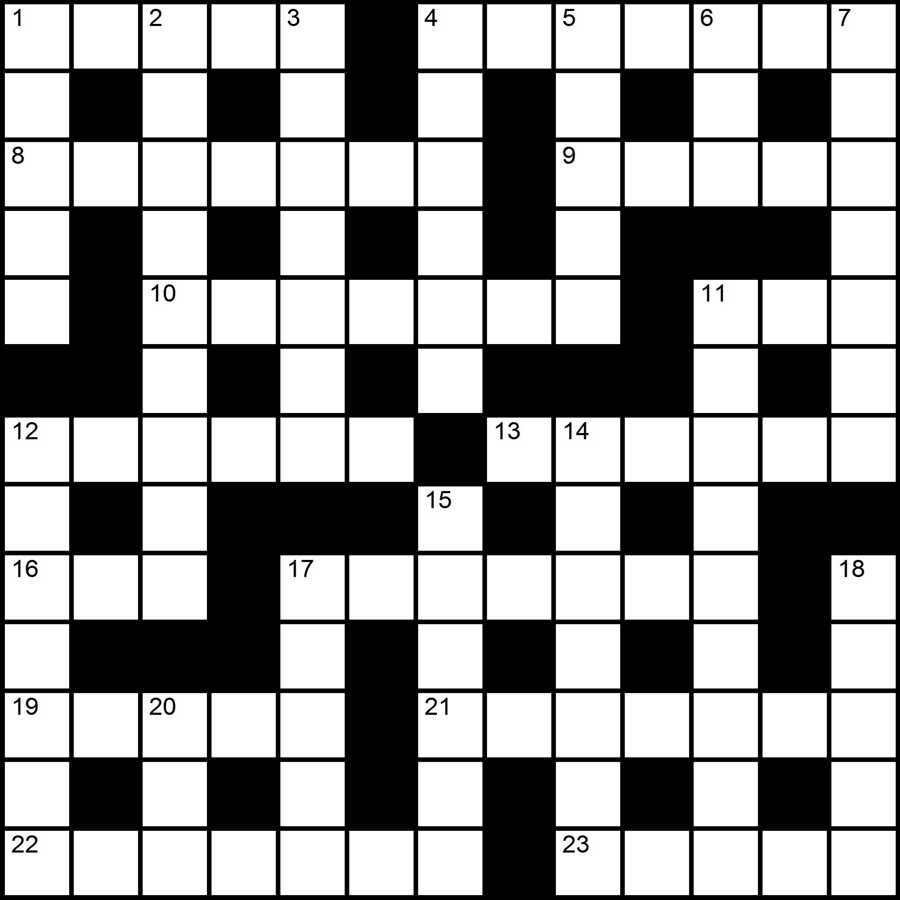 Our next book project is a collection of 52 Buddhist crossword puzzles, which are a challenge and a pleasure to make. First, we fill the grid with words, some Buddhist terms, some common words. Then we search the Buddhist texts and the internet in general for suitable sentences using those words. Each clue is a complete sentence which, in itself, is a nugget of truth, so the puzzles are filled with Dhamma. We hope to have it finished by the end of the year. (Early versions of a couple of them are available on our website, but, please note, those few have been vastly improved.)


Work continues on Merit, our ESL textbook, but that is a very big job. We haven't given up hope of finding some like-minded ESL professionals with free time who would want to add grammar exercises and develop a teacher's manual. We are also seeking an artist to provide the illustrations. We're wondering how to proceed with this project. Basically, the lessons are almost complete. The pilgrimage to the holy sites, which forms the framework of the book, is almost finished. The pilgrims are due to arrive in Savatthi, after which only Sarnath remains. How will the story end? Will there be a romance between any of the characters? Will any of them decide to stay in India to work with the Dalits? Will they keep in touch after going their separate ways? The possibilities are intriguing. It's supposed to be a 21-day pilgrimage, but we have been writing it while teaching from it for three years!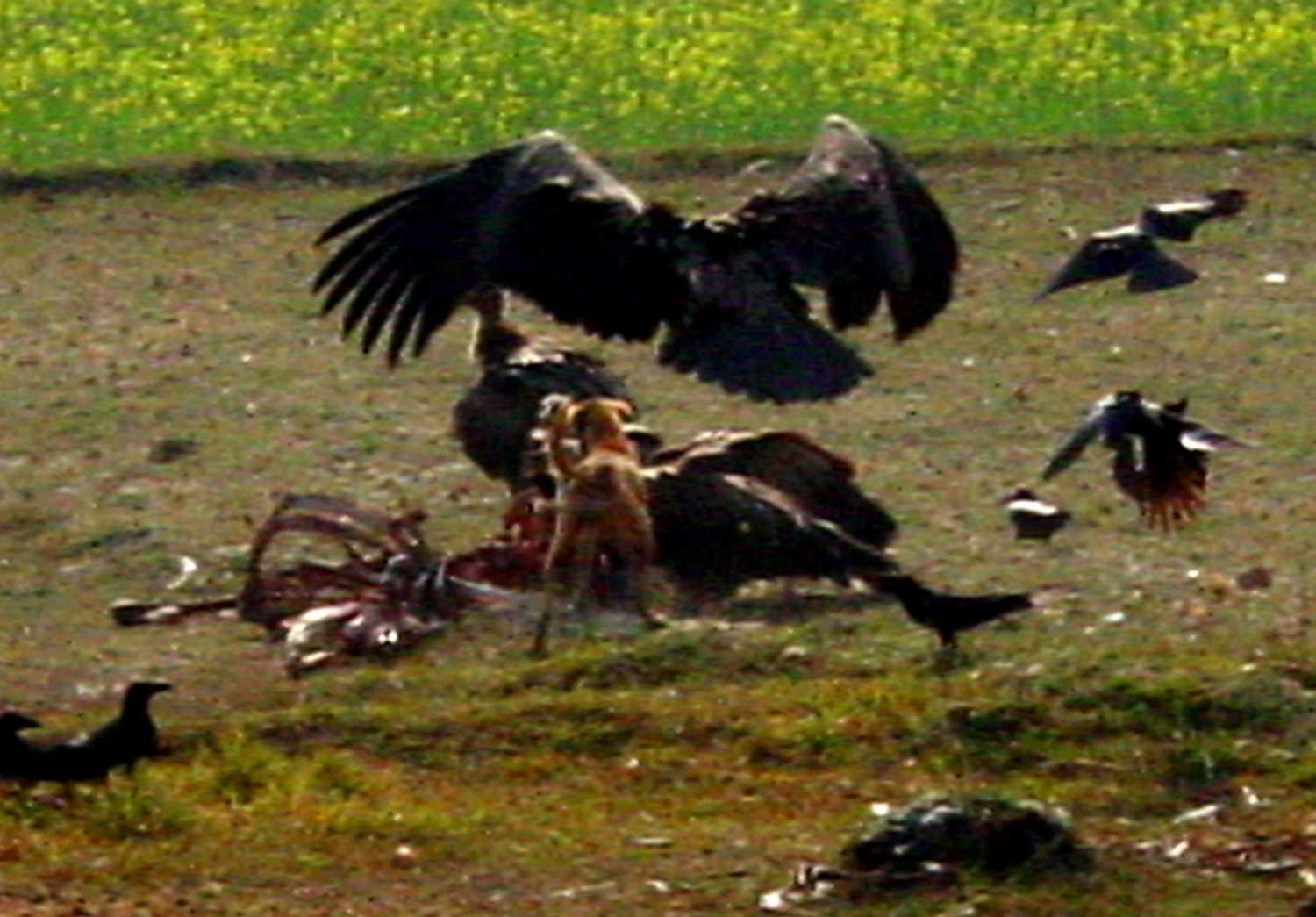 Lesson 32 begins with the sighting of a flock of vultures feeding on a dead cow. That's a rare sight these days in India because vultures have become almost extinct due to the veterinary use of an anti-inflammatory drug. This opens the door to a series of activities on the environmental crises facing the world today. Great stuff.


Another project on the back-burner is to turn the Jatakas and A Pilgrim's Companion into audible books. After trying to record at home (too much noise--begging cats, happy birds, motorcycles, polecats in the ceiling, and peddler's calls), we asked around Kandy for a studio. Lead after lead fizzled out until Lalitha mentioned that there was a proper recording studio in the Engineering Department at Peradeniya University. Jaya, Lalitha's husband and former head of the Department, arranged for us to use it free of charge. The other day, we met him at their house (Lalitha is in Singapore with their daughter.), and followed him to the University. Mike followed on his motorcycle. We expected to find a booth with a large window, but the studio is a very large room, lined with heavy drapes and big enough for an orchestra. We set up our digital recorder and did a test recording. It's just what the doctor ordered, and we will tackle the project seriously as soon as we return. We're all fired up to record the first book of Jataka Tales. Our three voices will make a nice variety to the 110 stories.


Recently we've received remarkable and uplifting letters from two old friends in the Dhamma, inmates incarcerated in the US. Calvin Malone and Steve Harper both became Buddhist in prison. They are both serious meditators and Buddhist practitioners who are active with Buddhist groups in their respective detention centers–--Washington and Michigan. We hope that you, too, will be inspired by the patience and compassion these men are developing in very difficult surroundings.


We got our tickets long before we heard about an important award ceremony for Ven. Sujatha, Mike's teacher from the Blue Lotus Temple in Illinois. We're going to miss the celebration by a day, but we are happy that Mike's mom will be spending some time in the house while we're gone. Dushy is also planning to get away from Colombo and the duties of chairmanship of the English Department at Colombo U and have a restful holiday here. Lal, who recently won the Gratiaen Prize for his forthcoming novel, also needs to come up for his degree program at Peradeniya. Lily and Nezumi (whom Lal thanked in his acceptance speech!) will make them welcome, and we're glad the house can be useful while we're away.